Yellow River

Down by the Yellow River,
Where daily I pee.

Thousands times a thousand join me,
From where you cannot see.

Sterile as a baby,
Urine leaves you and me.

To mix and create vile toxins,
Slowly winding to the sea.

Urea, ammonia, rancid wee wee,
All byproducts from our lowly pee.

Either urine or you're not,
Turgid water hits the spot.

Bottled as beer that costs a lot.
The water's yellow as it is hot.

Bloody red sky, green pee sea,
Come pee in the yellow river with me.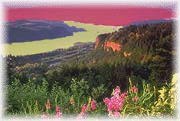 Mail
More Poems
My Place


Read War's End, the Novel

Copyright 2003 © Ronald W. Hull

3/2/03