The World Turns

The world turns,
the world yearns,
the world learns,
the world churns,
and the world burns.

The only thing certain,
is the land, sea and sky.

All is changing, rearranging,
as the world turns and we, certainly,
will have to say, "Bye-bye."

For immortality, that modality,
is only in the minds of men.
There is no sign, no dotted line,
that we will live again.

But the world turns,
and mankind yearns,
to take what he learns,
into the mix that he churns,
to be careful what he burns.

Helpless when we are born,
sucking the tit of life without scorn.

Some of us learn how to get off of it,
while some of us, on our asses sit.
Spend our lives in a hopeless pit,
square pegs in round holes that never fit.

But the world turns,
and the user yearns,
while he never learns,
and his mind churns,
many bridges he burns.

But some have minds of their own,
challenge the world before their grown.
Change the world every day,
allowing their minds to freely play.

Challenge the world the way it be,
change the world to be more open and free,
challenge the world to grow and learn,
challenge why it must sometimes churn.

And so the world turns,
while for freedom, the world yearns,
through endless study and work he learns,
cures for all that churns,
so that nothing ever burns,

Again.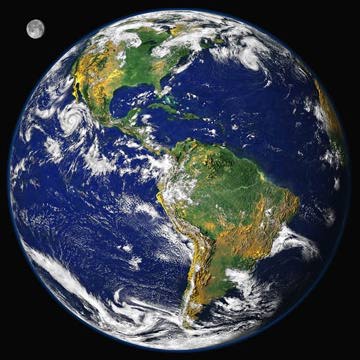 Blue Marble Courtesy NASA


Half of us are producers, making the world
a better place, the other half are losers,
users who take up space.
Mail Me
More Poems
My Place

Copyright 2013 © Ronald W. Hull

8/22/13



It's in the Water and Other Stories