Wasting Time

Slipped on a dime, wasting time,
thought I would never get bread.

Time waster's holiday in the whine,
thoughts spinning wildly in my head.

Pre-waking hours, wet dream showers,
racing through a life before dead.

Mindless flowers, birds in their bowers,
colorful words waiting to be read.

Essence of nonsense, distilled,
works through the mind for hours.

When all that is said, is done.
When all wars wed have been won.

When the deed that is sewed is sung.
Minutes yanked from the wrung,

of time immemorial...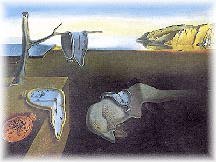 Mail

More Poems

My Place

Read War's End, the Novel

Copyright 2007 © Ronald W. Hull

7/7/07