Wasted Love

Woe the loss, the emotional cost,
Wasted on these pages.
Poets write of their plight,
Love lost through the ages.

Wasted lives, wasted youth,
Make us into sages.
The hindsight of perfect vision,
Accentuates the changes.

Still, we cannot resist,
The rush of lust disarms.
When a new love emerges,
We are helpless in its arms.

And so we trod this road again,
This road of wasted charm.
And hope this time it will be real,
And we be safe from harm.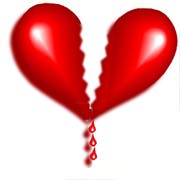 Mail

More Poems

My Place

Read War's End, the Novel


Copyright 2003 © Ronald W. Hull

11/2/03