Unfulfilled Horizons

Far away, in the land of my sorrow,
she waits today into the morrow.
With little hope but for to barrow,
the tears from a sleeping swallow.

To write in the water of the rain,
the same sweet sorrowful refrain.
That all will hear in time and twain,
the sound that sits upon my brain.

And weighs me down in the night.
Keeps me up so skewed by sight,
Of visions swirling in the fight,
to fill my seasons with her sight.

While life beats on in every breast.
Cares not for the burden of the bitter test.
Cares not for those slain and lain to rest,
or those who haven't reached the crest,

of unfulfilled horizons.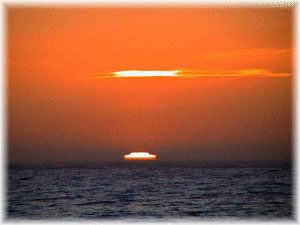 Photo © Robert Bornn
Mail
More Poems

My Place

Read War's End, the Novel

Copyright 2009 © Ronald W. Hull

5/2/09