The One

When all is said and done,
you are the one.

I will lay myself down,
by the still waters of your soul.

So when they call the roll,
you'll be the one.

To soothe me when I'm sick,
to nurture me in health.

Be one with me in poverty,
and carry me to wealth.

For my wealth is not in possessions,
nor from gold in the Earth.

My wealth comes from your love,
that circles me in its girth.

I welcome you in sunshine,
I welcome you in rain.

I welcome you when evening comes,
with your sweet refrain.

For you are in my heart,
and you are in my soul.

You are the one I dream of,
you are my only goal.

So when our time is over,
on this mortal coil.

I will anoint you the one,
with the sacred oil.

I will anoint you the one,
and end your earthly toil.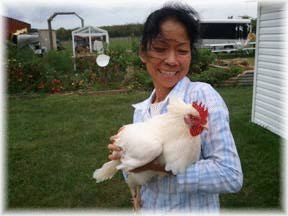 She's the One

Mail

More Poems

My Place

Copyright 2012 © Ronald W. Hull

5/31/12


It's in the Water and Other Stories