Tardy Poem

I admit this poem is late.
Certainly not my style.
But fighting tech has been my fate,
putting me off by the mile.

The struggle has been mighty,
And in my pocket deep.
At times so frustrating,
A weaker me would weep.

Still, I soldier on,
unwilling to embrace defeat.
While thoughts of a new computer,
creep onto my street.

But it's getting late…
So, here you go…

A poem on your plate!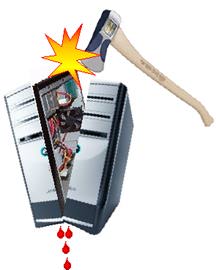 More Poems

My Place

Read War's End, the Novel

Copyright 2008 © Ronald W. Hull