Spring Came

Spring came softly, silently, unaware,
she came naked as winter trees,
on a gentle breeze,
to the moment she would seize.

Spring came veiled in rain,
a softness without shame,
like teardrops laughter brings,
and flowers, perennial, springs.

Spring came warm and ready,
ripe and bursting with glee.
She flowered the red and ruddy,
with whites of transparency.

Spring came hot and heavy,
with bird song on her breast.
And bees buzzin'' round the honey,
instinct knows the rest.

Spring came in deep of night,
her pheromones found my nose.
She fertilized my mind with dreams,
sensing her feral fragrance as I rose.

Spring came with a glory,
never before discussed.
my landscape turned to fury,
and my garden turned to lust.

Spring came in with stormy seas,
and spent her splendor with ease,
and then, with the heat of summer,
left, with a, "Thank you, please."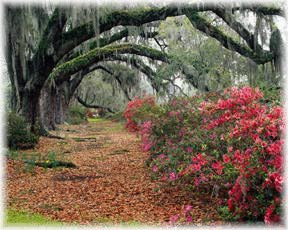 Image Courtesy Azalea Park Real Estate

Mail

More Poems

My Place

Read War's End, the Novel

Copyright 2010 © Ronald W. Hull

4/3/10