Solar Affair

anything scientific is purely coincidental...

It was a solar affair with a lot of flair,
when she erupted with a lot of hot air.

I was amused, but not bemused,
by the Sun spots that came before.

It could have been stellar, to propel her,
into an outer space of her own.

But it was more girth, more down to earth,
like a dog salivating for my bone.

The weather she's changing, like rearranging,
the face of her countenance from her birth.

Her cells on the blink, and I think,
she has disrupted my entire earth.

So I'll go on sexting, to nobody listening,
as she flares her libido to mirth.

Maybe someday, she'll come out to play,
and my clouds will be dispersed.

Until that day comes, I'll toast my buns,
on the nude beach of her parched earth.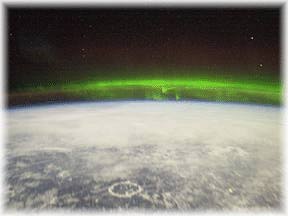 Aurora borealis from the
International Space Station

Mail

More Poems

My Place

Copyright 2012 © Ronald W. Hull

3/6/12


It's in the Water and Other Stories