Silent Farts

You gotta love those silent farts,
drifting through more scenic parts,
and touching so many hearts,
with the pungent ardor of familiarity.

Especially suited for the library,
where silence is obligatory.
Just when one is immersed in a story,
enhancing the read with olfactory.

What better place than in a church,
to let one slow, so as not to lurch.
Reaching so far as the pulpit's perch,
giving the sermon a savory oratory.

When we must go before the judge,
our stomach upside down in a nudge,
we raise our hand and silently pledge,
to clear the courtroom with our story.

When in bed with our loved one,
we pledge to be true and start the fun.
But something untoward happens, hon,
the thing that arises spoils the glory.

Ah, the freedom to fart in the open,
in nature's embrace, wishin' and hopin'.
You jog side-by-side, sometimes lopin',
while the dogs on your tail get horny.

So, if you are ever in my vicinity some day,
and I pass my sweet smell of success your way,
you don't have to hurry, nor to delay,
just pass one on back, end of story.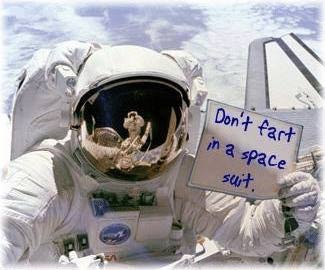 Something Funny

Mail

More Poems

My Place

Copyright 2012 © Ronald W. Hull

6/30/12


It's in the Water and Other Stories