A Paint in My Siding

There's a paint in my siding,
And it hurts like hell.
But you know I've got to do it,
If I'm ever gonna sell.

Skin's chipped and cracked,
Causes great pain.
Leaks out my a/c,
Lets in wind and rain.

Nails all pushed out,
Rusty red eye,
No double-dipped galvanized,
To shine on my sky.

Chalk's fallin' out,
Cupboards are bare.
Is that mold or mildew,
That fouls the air?

Paint all faded,
Bleeding filthy streaks.
As ugly as sin,
Walking my streets.

Rotten wood falling down.
Termite studs full of sloth.
Powerwash it to hell,
Blow the damn crap off.

Pounding headache,
Nails slamming in.
Will it ever end;
Will it begin?

Match those colors,
Texture and hue,
Or the homeowners' association,
Will come after you.

When it is finished,
Beauty to behold.
Had better enjoy it,
Before it gets old.

Appraisals are up,
Bank accounts down.
Face the future,
With a frown.

When it's paid for,
And I am dead.
Someone will have,
A roof over head.




+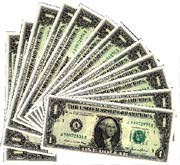 =
Mail
More Poems
My Place

Copyright 2003 © Ronald W. Hull

1/26/03