Serenading Moonlight

On a warm summer evening,
not long after the sun went down.
I saw you on the balcony,
the one I searched for... found.

I could not contain my love,
for it knew no Earthly bounds.
I burst into a serenade of you,
my heart began to pound.

The moon came out behind a cloud,
to light my lonely serenade.
And reveal your radiant beauty,
while my heartstrings played.

The magic of that moonlit night,
I never will forget.
My serenade to you remains,
in my heart, and yet...

On moonlit nights with stars so bright,
my serenade goes on.
Remembering that moonlit night,
long after you have gone.

My serenade goes on...
long after you have gone.
.
.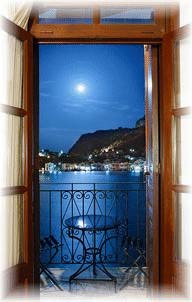 A 1940s style song. Originally
titled "Moonlight Serenade,"
I had no idea that Glenn Miller
had written a song by that title.


Mail

More Poems

My Place

Copyright 2012 © Ronald W. Hull

8/22/12


It's in the Water and Other Stories