Resolve

I resolve to evolve; beyond the petty life,
that nails me down and holds me back.
Where there is no limit, no slack.

I don't need to lose weight.
I don't need to quit cigarettes.
I am not addicted to drugs or alcohol.

I resolve to revolve like an evolutionary door.
Sorting through, and casting off the chafe.
A coat of colors true, so I will not lack.

I don't need to cast off codependence.
I don't need to leave my spouse.
I don't want to change my house.

I resolve to solve the mystery of life.
Why we create so much strife, and
why we can't just get along and not attack?

I don't need to exorcise demons or
live my life in fantasy. The ecstasy
of merely living is good enough for me.

I resolve to dissolve all the fear in my way,
Won't let fear and superstition guide my day.
Faith in my own knowledge is where I'll stay.

And may the devil take the rest.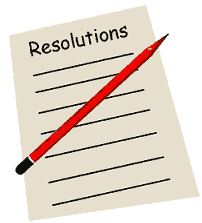 Mail
More Poems
My Place


Copyright 2005 © Ronald W. Hull


12/29/05