Purple Haze

The morning fog has burned off,
but I am still in this purple haze.

Weather ways its winding path,
but I have been this way for days.

Floating far off in the distant daze,
of flowery naïve pious paisley ways.

Seeking some magic mountain,
where the guru of peace, stays.

Piercing the fog of war forever,
through a psychedelic maze.

Jimi's electric guitar wails,
cuts through my heart with laze.

To the god of everyone else,
where I no longer praise.

Pulled up from my bootstraps,
my old icons I royally raise.

Until the veil of darkness parts,
to reveal my perfect purple gaze.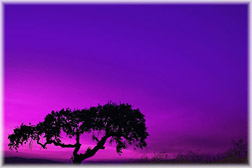 Photo by Joe M. Dannels

Mail
More Poems

My Place

Read War's End, the Novel

Copyright 2009 © Ronald W. Hull

3/28/09