Peace on Earth

All is well under a cold night sky,
but many still fight,
and many still die.

So many want peace on Earth,
during times of plenty and mirth.

But when times become dire and dark,
charlatans rise to make their mark.

Strong men rule with an iron fist,
moralistically threatening the very bliss,
that is peace on Earth.

Like lambs to the slaughter,
we send our young to barter,
their lives for the price of peace.

There will come a time,
when all men will dine together,
on the meager morsel of mirth.

When we will finally see,
that what we thought were "they,"
were really "we" all the time.

Sharing the same Earth,
struggling from our birth,
to survive and make it fine.

This only life on Earth,
so peaceful, so divine.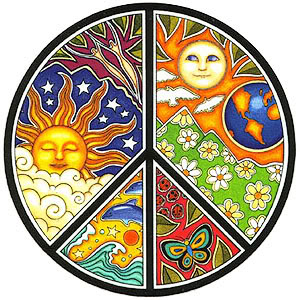 In Our Time

Mail

More Poems

My Place

Read War's End, the Novel

Copyright 2010 © Ronald W. Hull

12/4/10