Out of the Blue

You came into view,
out of the blue,
and I was smitten.

The sky was so blue,
your eyes were too,
a color never written.

Your eyes met mine,
our thoughts entwined,
going beyond forbidden.

We joined hand-in-hand,
the world was our land,
the lion became a kitten.

Down to the seashore,
we strolled like before,
a thousand times in our dreams.

We frolicked and played,
planned and displayed,
our love through all of our schemes.

But the day grew late,
and so did our fate,
as those things always do.

The sun set sublime,
we kissed one last time,
and lingered in the fading hue.

Our time came to part,
you left me cold in the dark,
totally out of the blue.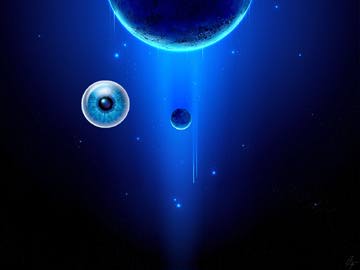 Image © JoeyJazz at DeviantArt
Like the Beatles said, this is just another silly love
song. Please don't equate it to my love life. ;-)
eMail Me

More Poems

My Place

Copyright 2014 © Ronald W. Hull

7/24/14




It's in the Water and Other Stories