Old Friend

This time of year,
I think of you, old friend.

When we were young,
with so much fun,
we thought would never end.

Oh, what times we had,
some so happy,
some so sad.

With secrets we will never share,
with anyone but our own.

And legends that grow,
like interest on a loan.

Those moments so sharp and clear,
though memory tends to disappear.

Whither near or far apart,
you are always in my heart.

A part of my very soul,
when times get dark,
and times get old.

And though I cross you from my list,
I remember you with a certain bliss.

Forever, you are a part,
of who I am, and ever will be,

My friend.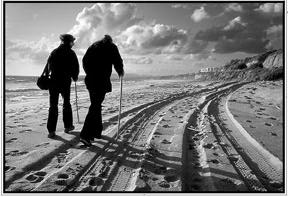 Old Friends
Mail
More Poems
My Place
Read War's End, the Novel
Copyright 2010 © Ronald W. Hull
12/26/10