Oh Michael

Oh Michael what have you done?
To your daughter; to your sons?

The public's got its eye on you,
Thought you were some kind of guru.

Thought you were the King of Pop.
Brought your fame to the top.

Like a chameleon you did change,
Voice, looks, tone, and range.

Genius comes at a great cost.
People judge and we have lost.

Time to grow up and face the world.
Before you fade, your fame unfurled.

And die some awful way.
Buried, lost and forgotten.

Where, some faraway sunny day.
Little children will come to play.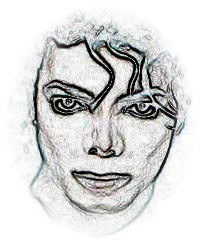 Mail
More Poems
My Place

Copyright 2003 © Ronald W. Hull

2/9/03