Love Is

Until the mountains sink in golden sands,
and rivers run out of bank in deserted lands.

Until the red of roses turns a bitter blue,
love is forever me and forever you.

Until the sun stops dancing,
on rippled waters true.

Until the moon pales in the sky,
and birds refuse to fly.

Until the heart beats its last beat,
and lungs fail in the heat.

Passed to each generation,
with care and veneration.

Love is me and love is you,
it envelops every nation.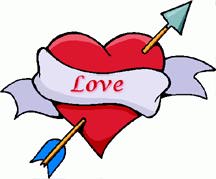 Image Courtesy ClipArtHeaven.Com

Mail

More Poems

My Place

Read War's End, the Novel
Copyright 2006 © Ronald W. Hull

2/11/06