Love Eternal

Love eternal patiently waits,
while fleeting passion storms her gates.

The allure of love floats in the warm spring air,
lovers stroll in nature's beauty laid bare.

Unaware of tribulation and trials to come,
for they are young—and in love.

Like the calming coo of the dove,
they mate for life and live above.

Where gods mete out their mighty deeds,
and love eternal often leads—to trouble.

So they repeat their vows redouble,
and marry in a flurry floating on that bubble.

Soon to burst when life begins to tumble,
into boredom, anguish, lust and rubble.

But there are those so free and clear,
who have faced pain and conquered fear.

That thrive on life and live its gain,
revel both in sunshine and in rain.

And find, to their content--eternal love.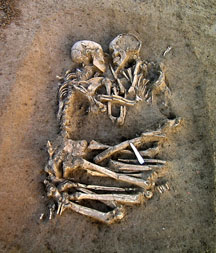 Image: NewsCom/Gamma Presse

Mail
More Poems

My Place

Read War's End, the Novel

Copyright 2009 © Ronald W. Hull

5/16/09