Little Things

Be-bop a Lula.
Little dab'ill do ya.
Dabba, dabbit to ya.

Little peck upon the cheek
Smite ya 'til yer knees go weak.
Little peck'ill do ya, geek.
Pecka, peckit to ya.

Long hot desert run,
Drop of water on the tongue.
Little drop'ill do ya, sun.
Droppa, droppit to ya.

Thousand sperm on the run.
Little drip of sweet fun.
Little sperm'ill do ya, hon.
Socka, sockit, to ya.

Little bullet from your gun,
Through his brain did run.
Little bullet'ill do ya, son.
Poppa, poppit, to ya.

Eerie cry in the night,
Give you an awful fright.
Little fear'ill do ya right.
Creepa, creepit, to ya.

Put the small pox 'pond the wind
Breathe deep, breathe it in.
Little pox'll do ya in.
Poxxa, poxxit, to ya.

Gamma ray from deep space,
Run you through without a trace.
Little zap'ill change the race.
Zappa, zappit, to ya.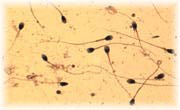 Copyright 2003 © Ronald W. Hull

3/2/03


Mail

More Poems

My Place

Read War's End, the Novel