Letting Go

Sometimes the best laid plans,
take us to and fro.

No matter how we work it out,
we just have to let it go.

The world is full of choices.
We make them while we can.

But choices don't make us wise,
the fallibility of man.

We all want to hold on to love,
at least that's what we know.

But love is a fickle thing,
and we must let it go.

Life is what we make of it,
we choose our path so well.

But life does not go our way,
like the ocean swell.

Sometimes up, sometimes down,
sometimes heaven, sometimes hell.

The only real certainty in life,
is that we must let go.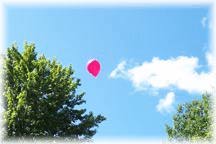 Email Me

More Poems

Ron's Place

Copyright 2007 © Ronald W. Hull

9/15/07