Land of the Living


In the land of the living,
there is life to be had.
Where babies are born,
more good than are bad.

For life goes on living,
in the face of pending death.
For death is inevitable,
so we live every breath.

There are many twists and turns,
along every life.
The choices we make,
bring both happiness,
sadness and strife.

The future is bright,
with many challenges to meet.
There is no known limit,
to either conquer or defeat.

Everyone desires to have,
a better life to live.
And life gets better every year,
as some take, and some give.

For all of our fears,
overcome through the years,
through much laughter and tears,
most of life cheers.

In the land of the living,
there's life we are given.
No sense worrying about it,
so get out and start living.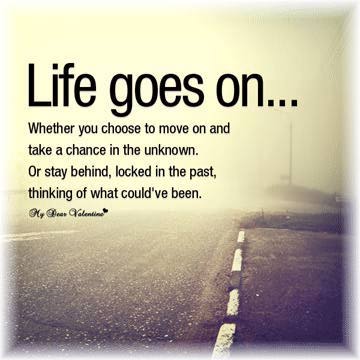 Life Goes On © PicsHunger.com
There is so much pessimism these days
about all of bad information we are
bombarded with daily by the broadcast
media seeking out the worst and the
gossip that permeates blogs and social media.
Yes, we are faced with many problems
that are part of human nature like
violence and war, but historical analysis
proves that, worldwide, this is the best
time, ever. Time to get busy solving emerging
problems rather than worrying about them.
eMail Me

More Poems

My Place

Copyright 2014 © Ronald W. Hull




It's in the Water and Other Stories