Kumquat


What? Kumquat?
Why me, you ask?
I ain't no tangelo,
got no class.
My line goes way back,
I'm one of a kind-original,
of the genus--citrus fruit.
Time to give my horn a toot.
Not a fart. Not a goose.
A real live citrus boost.
Wake up in the morning,
craving sour kumquat juice.
Made some of the oldest wine,
why should I beg, whine?
Cuz I get no respect,
At the checkout line.
Ain't got no GMOs,
in my blood. Come to think of it,
no blood, since the great flood.
So you are looking,
for a sour tasty exotic treat,
come, come a kumquating,
down my street.
Hey, think I just invented,
a new dance craze.
Just taste my meat,
and give me praise.
Please?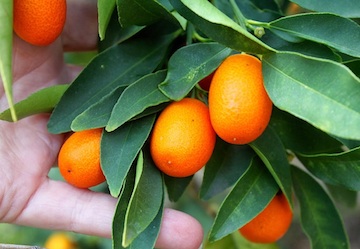 Kumquats © Christina's Cucina
Just thought you needed a funny sweet 'n sour pick me up today...


eMail Me

More Poems

My Place

Copyright 2017 © Ronald W. Hull

2/23/17




It's in the Water and Other Stories