Holiday Hell

This time of year,
I am of good cheer,
and try to do my part.

Over the hill,
and through the woods,
I metaphorically start.

No more jaunts,
through ice and snow,
to reach my family's care.

Nonetheless, I do venture out,
to an occasion here or there.

Today I awoke,
out of body and mind,
the little snifflers got me,
one more time.

I had more shots,
than a dog's behind.
Rolling fever, doubletime.

I tried to function,
through the heat,
but all I got,
was painful feet.

Listlessly staring,
at this white sheet,
words come out staccato,
to a powerful beat.

Of blood in my temples,
and fire in my gut.
The day winds down slowly,
I'm in a rut.

Of holiday Hell,
that comes with the cheer,
sure hope it doesn't happen,
again next year.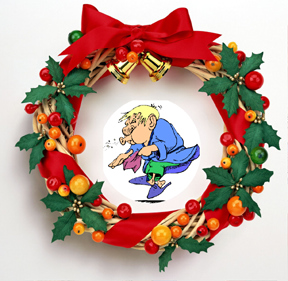 The Holiday Flu
Mail

More Poems

My Place

Read It's in the Water and Other Stories

Copyright 2011 © Ronald W. Hull

12/8/11