The Great Passing

Summer's run, winter's come.
Fall back on your laurels.

Summer heat, ripened wheat.
Harvest all your quarrels.

Frenzied pace, won the race.
Now's the time for sharing.

Waning sun, work is done.
Life is worth the wearing.

Feel the chill, bearing ill.
Blowing leaves of regret.

Sweaty soiled, dirty, toiled.
May just get there yet.

To the seam in between,
The living and the dead.

Like the leaves floating down,
Memories come to head.

Memories, that like the leaves,
Will soon decay to dust.

In this moment, vividly passing,
Relaxing in the trust.

Of an autumn afternoon.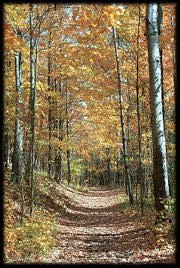 Copyright 2003 Ronald W. Hull

9/4/03


Mail
More Poems
My Place
Read War's End, the Novel