Frustration Again

Why is it so hard to learn, earn, yearn?
While time waits for no one,
and marches on.

Just when you've got the solution,
the fates have their way and turn.

It's always the easy solution,
that makes the heart burn, burn.

It fills the days with useless ways,
and makes the stomach churn.

Oh when, when will you ever learn,
that the easy road will take a turn.

And you can't buy your way out,
so you scream and shout,
but no one hears your agony.

Suffering in silence, you slouch,
exhale, and let it out -- empty.

The tray needs filling,
but it's out of reach.

You cannot learn,
if you cannot teach.

And time marches on,
until none is left.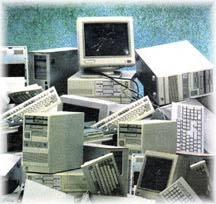 Mail
More Poems

My Place

Read War's End, the Novel

Copyright 2009 © Ronald W. Hull

2/28/09

Equipment failure, upgrades, obsolescence
taking too much time.