Fiery Desire

The sun is high,
in the immortal sky,
and I am as fiery hot,
as the heat of midday.

The days gone by,
have been, oh, so dry,
making your defense,
so parchment thin.

Oh, what a state I'm in!

Miles to go before I die,
underneath the heated sky.
Miles 'neath the heated sky,
wind, let me wander… fly.

I lust for your tender tinder,
your brushy underneath.

I lust for a dry grassy bed,
to fuel my firm belief.

I lust for your curly crown,
to leap from tete to tete.

Within my burning embers,
your soul is released.
A moan of gassy outflow,
in your orgasmic dying relief.

For in all my destruction,
and scolding fiery sheath.
New from the ashes will grow,
the seeds of grow beneath.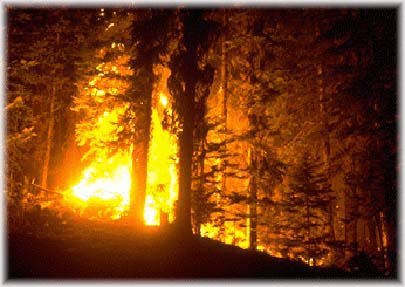 Texas Wildfire--2011

Mail

More Poems

My Place

Read War's End, the Novel

Copyright 2011 © Ronald W. Hull

6/23/11