Expression


Too many fonts,
king of all wants,
my cup runneth over,
with expression.
With a quill as a pen,
calligraphy was in,
an artwork to leave,
lasting impression.
Body of great art,
grew from the start,
to encompass the world,
with its passion.
Draw from the past,
create what will last,
Google the best,
and add to the fashion.
World of an oyster,
no longer a cloister,
but everyone's grasp,
its own profound lesson.
Computing is now here,
giving everyone new ear,
when it comes to expressing,
unique literary perfection.
So express it my dear,
finger the screen without fear,
until you fulfill,
your life's ambition.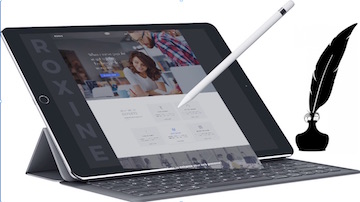 Tools of Expression Have Changed

How far we have come in the ability to express ourselves...

eMail Me

More Poems

My Place

Copyright 2017 © Ronald W. Hull

6/22/17




It's in the Water and Other Stories