Divas

Divas do it all life long,
Ugly ducklings sing the swan.

Build an image song by song,
Diana, Patti, Elton John.

Listen to Barbara all night long.
Tina's rollin'sexy and strong.

Cher, stoic without Sonny,
Rises to the occasion in thong.

Modonna with child,
Reinvented, lives on.

Whitney the waif,
Sings Bobby's song.

Mariah the ethereal, like the wind,
Never savored, never sinned.

Shania, from Canada came,
Swept country like the rain.

Celine from Canada, too.
Conquered all with Vegas revue.

Viva the Divas, long life to you,
Welcome Britney, Christina, Beyonce, too!

Young Divas there is room for you.
In my heart.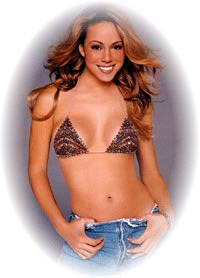 Copyright 2003 © Ronald W. Hull

9/21/03

Mail

More Poems

My Place

Read War's End, the Novel