Complexity

Complexity didn't come easy,
it didn't come fast or slow,

Complexity crept in and made its bed,
but how was I to know?

Have always been the simple type,
knowing less was more.

Swept the clutter from my mind,
and focused on the chore.

That's how great things get done,
when I was in the fore.

Before the stuff of rightness,
was peeled from my core.

When need outstripped its counterpart,
and greedily called for more.

It all was so easy, these helpful aids to life,
creepingly keeping up with the Jones's strife.

I want to once again linger at the wane of day,
shed the crutches time has placed in my way.

And breathe the air of relief again,
as stars twinkle on, one by one, in the Milky Way.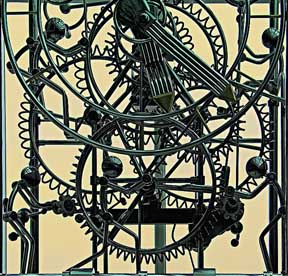 Photo © Jamb

Mail
More Poems

My Place

Read War's End, the Novel

Copyright 2009 © Ronald W. Hull

6/13/09