Chaos Game

Out of chaos, into the void.
A world of order, so employed.

Dust spinning tighter, into a ball,
Gravity winning after the fall.

Crushing the center with massive force,
Melting from inside like hell's curse.

Floating upon this molten core,
A thin crust of scum on which to store.

All the world's wealth; its mountains; its shore.
Its oceans; its atmosphere; and so much more.

Its surface alive with myriad score,
Flora and fauna too numerous to ignore.

Each trying to capture its own little niche.
But life is hard; life's a bitch.

Most forms die before they can reproduce.
Life is so chaotic, what's the use?

A nature so ordered, so wonderful, so pure,
One could predict from year to year.

But some forms live at others' abuse,
The intelligent kind fashions its own noose.

Intelligence has begun to alter the score.
Constant bickering on who should go fore.



Flawed paradigms leading to dread.
Leaving millions suffering or dead.

The success of intelligence is coming to a head,
Anarchy will win when all others are shed.

Ashes to ashes, dust to dust.
Back into chaos, in anarchy we trust.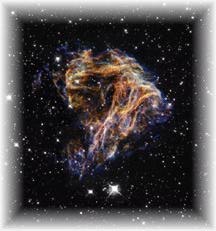 Copyright 2003 © Ronald W. Hull

9/14/03

Mail

More Poems

My Place

Read War's End, the Novel