Autumn Air

I float like fluff on the autumn breeze.
Drift into nowhere with the greatest of ease.

Wood smoke and pet stroke meant to please,
the pungent smell of dying leaves.

Daydreams of days in the warmth of the Sun.
The crunching of leaves when on the run.

Days without thought of care, only fun.
Down by the pond, fishing for the one.

I long for nothing in these days so full.
The colors of plenty are a mighty pull.

Through the valley and over the hill,
with vistas of beauty our glass to fill.

Garlic and gargoyles and ghastly ghosts,
float through the mind like unholy hosts.

Watching the sun set from the rim of the coast.
Those golden days of glory are the most.

Hunt the deep brush for a wild turkey to roast.
Watch fire in the hearth as we raise a toast.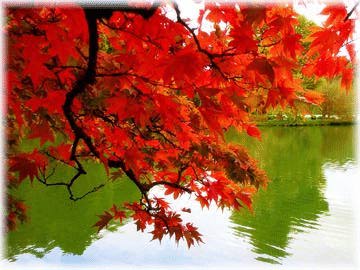 Autumn Color Courtesy freepictures.com

Mail

More Poems

My Place

Read War's End, the Novel

Copyright 2010 © Ronald W. Hull

10/23/10