11/11/11

1/1/01

First, Ace won,
and then he won again.
Changed his name from Jude Ace,
to just plain Jude, became,
an Ace without a trace.

2/2/02

To deuce, too.
Had a 35 coupe, who
wished it were a 32.
Put a deuce grille shell on,
looked the look, but,
didn't do the doo.

3/3/03

Third Trey III,
thought a motorcyclist he'd be.
After hitting his third tree,
traded it in on a Z3.

4/4/04

Fore for four,
on the fourth green in four,
he was shown the door.
Didn't yell "fore,"
a guy's head was his score,
he played golf no more.

5/5/05

Fifth, fin, five,
give me that hand jive.
With a hand slight like that,
we be getting fat,
ready to take a dive.

6/6/06

Sax, sex, six,
in the sack, he had his picks.
Hef was the one,
when he wanted to have fun,
jazz was in, and,
one always turned into six.

7/7/07

Seben, seven, 007
Bond was his name,
intrigue was his game,
wouldn't catch him,
at a 7-11.

8/8/08

Ate ought eight
who do I appreciate?
Only the great,
deserve an "eight",
out of 10.

9/9/09

No ninth, nine
No, not my Clementine.
Oh my darling, Oh my darling,
it's for you I pine,
Not old Engine No. 9.

10/10/10

Tenth ten, X
10 to midnight never came,
kept pushing that clock back again,
until it returned to you know when,
and we'll all be blown away then.

11/11/11

Lebendy, Lebendy, Leben
died and went to heaven.
Afore I got there, I stopped,
I swear, at a local 7-11.

12/12/12

Twelfth twelve, dozen
If a hen lays a baker's dozen,
does it come from China,
and I marry my cousin?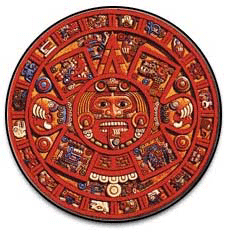 Mail

More Poems

My Place

Read War's End, the Novel

Copyright 2011 © Ronald W. Hull

5/14/11

A little numerology foolishness.
My apologies to poetry contest-winning poet,
Robert Jude [Ace] Forese